MESSY CASUAL SATIN CLOTHING
(Please be patient while this page loads)
These pics appear courtesy of Rob at Messyfun and are stills from their new Pie Wedgies video, and also a pic from the infamous, and incredibly sexy, 12-girl pie fight.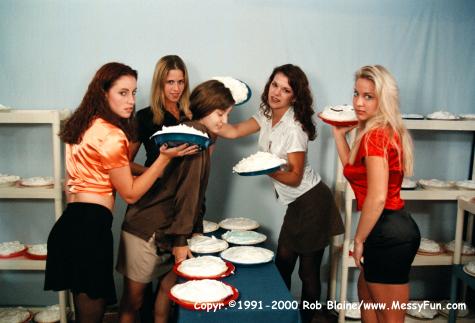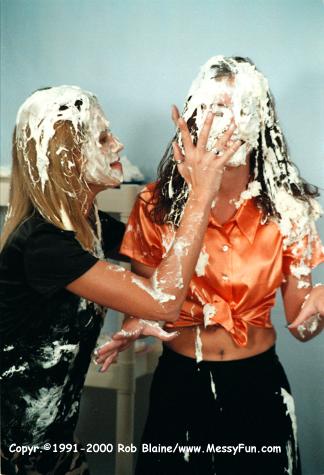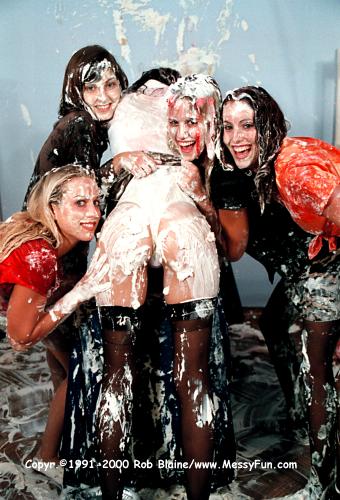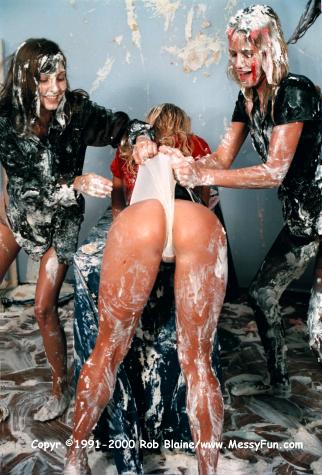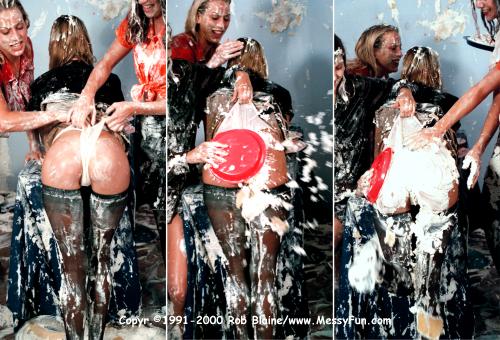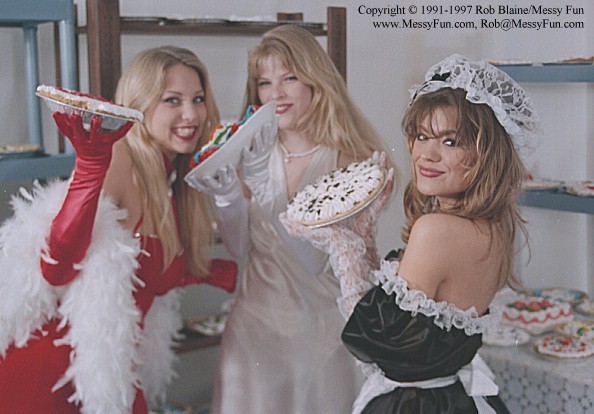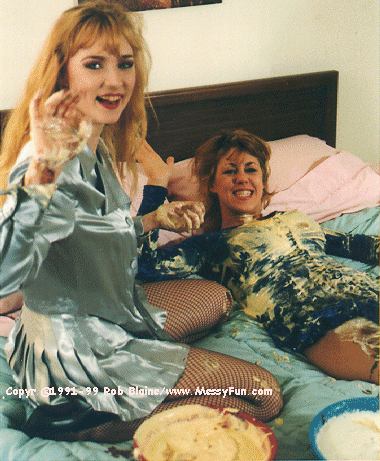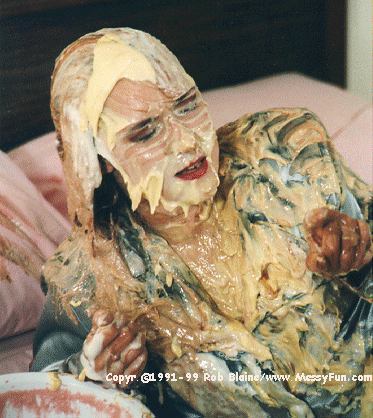 Thanks once again to Messy Toni for providing me with pictures of her wearing messy satin.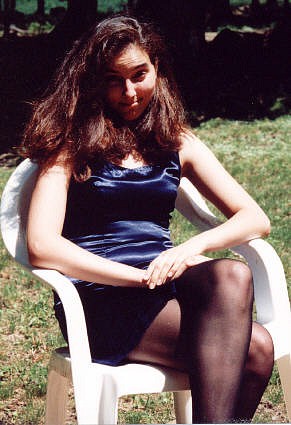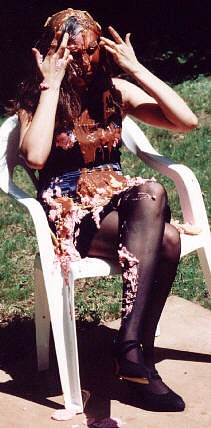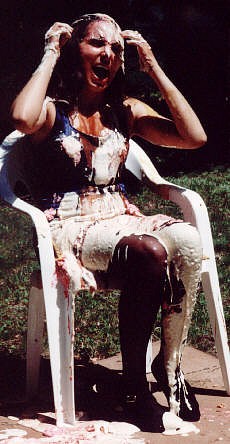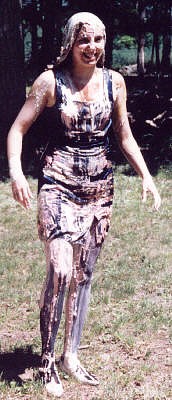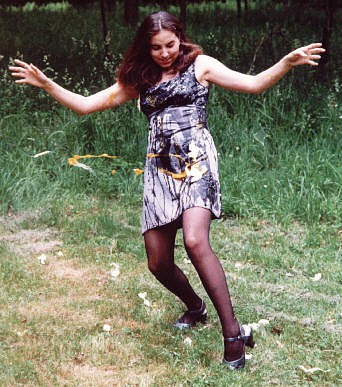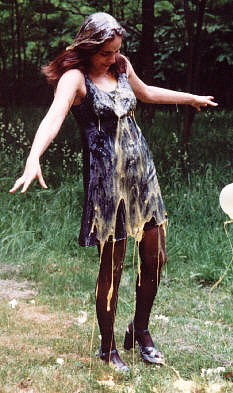 These pics are taken from the new video from Wamma Lamma Pie and feature a gorgeous chocolate coloured satin dress receiving all manner of mess.